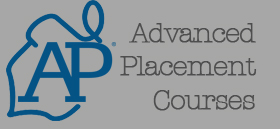 The Advanced Placement program offers students the opportunity to earn college credit while in high school. These courses adhere to the strict guidelines laid out by the College Board. AP classes help hundreds of thousands of high school students achieve their college dreams each year. Get the facts. More information can be found on their website.
AP and Pre-AP Summer Homework
AP and Pre-AP courses often require summer homework as there is so much content to cover over the course of the school year. Providing summer assignments allows students to get a taste of the type of work they will be navigating during the coming year and it allows instruction to begin on the first day of class (e.g. discussing a novel just read by students).